Protecting cherished lands in west-central Indiana and connecting people to nature.
Responsible conservation through collaboration.
Founded in 1995 by a small group of citizens concerned with conservation of natural areas, NICHES actively seeks to protect a broad array of natural areas ranging from small green spaces to pristine nature preserves of high biological integrity.
NICHES is non-adversarial; we work cooperatively with land owners, other nonprofit organizations, government agencies, and various entities.
We Believe

Native Plants and Animals
The Northern Indiana landscape is home to ecosystems of native plants and animals and should be protected.
The study of our natural resources contributes to our understanding and appreciation of the lands and waters.

Public Access and Private Landowners
Access to and connection with natural areas and open space improves the quality of people's lives. People in our region should be able to live among sustainable, healthy, attractive landscapes.
Private landowners have an important role to play in helping to provide larger ecological and social benefits for the local community.

Stewardship and Sustainability
Fostering an ethic of stewardship for the land and water is an important step to achieving lasting protection of native plants and animals.
The long-term viability of our organization is a critical to achieving our vision so that future generations can enjoy the same quality natural experiences as we do today.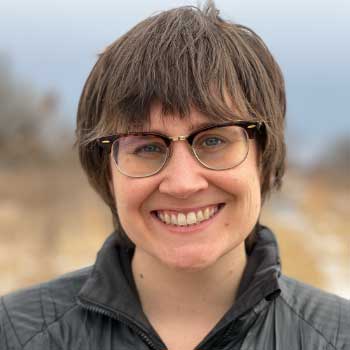 Shannon Stanis
Executive Director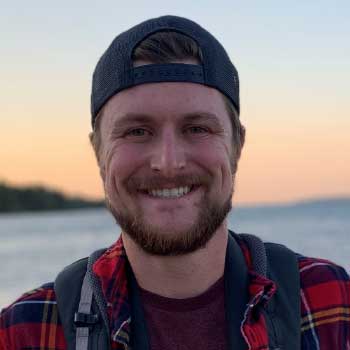 Justin Harmeson
Land Steward
Justin Harmeson joined the NICHES team three years ago and currently serves as a land steward. Alongside Bob, his duties include removing invasive species, implementing prescribed fires, educating various local groups and volunteers, and managing NICHES' hunting program. Justin graduated in 2018 from Wabash College with a bachelor's degree in biology. He holds a position as a park board member for Attica, is on the committee for the Tippecanoe County chapter of the Rocky Mountain Elk Foundation and helps co-organize an annual fundraiser for the Greater Lafayette YWCA. In his free time, Justin loves to travel with his girlfriend, Ali, and their dog, Theo. He is passionate about community development, history and preservation, and uses that to influence his career.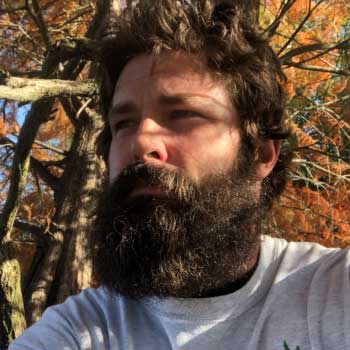 Bob Easter
Stewardship Director
Bob was born and raised in Tippecanoe County near the Benton County line and graduated from Benton Central High School in 2001. Upon his graduation from Benton Central, he was accepted into Purdue University and completed a year in a Liberal Arts program. After a gap in enrollment, during which he joined the professional world as a restaurant manager, he returned to Purdue and was accepted into the College of Agriculture where he earned a Bachelor of Science degree in Environmental Plant Science. During this time, Bob also helped to start a new institution at the university, the Purdue Student Farm, which is still thriving a decade later. During the last summer of his time in the Botany Department at Purdue, Bob worked for Ecologic LLC out of Bloomington and shifted his focus to natural areas management as a career goal. After his experience with Ecologic, Bob returned to the Lafayette area and began volunteering for NICHES Land Trust.
Bob was hired by NICHES as a Land Steward with temporary status on February 27th of 2013 and was promoted to a permanent position of Stewardship Manager after less than 3 months on the job, on May 13th, 2013. In 2019, Bob was again promoted to his current position as Stewardship Director to lead the organization's land management into the future.
In the first couple of years, Bob supervised several seasonal stewards and worked on bringing NICHES equipment up to snuff for the work we needed to complete. He began digging NICHES' natural areas out of multiple deep holes where piecemeal stewardship efforts had been completed by part-time staff or volunteers or, in many cases, where no work had been started at all. As he got to know the properties and got NICHES caught up on projects planned before he started, Bob developed NICHES' first digital maps in ArcGIS and Google Maps. With a stronger understanding of NICHES lands and the demanding nature of stewarding (at that time, about 2,800 acres), Bob began to plan major projects for all of NICHES new acquisition projects as they were added and planned maintenance work on the adjacent tracts to coincide with the new projects, making the preserves more resilient to reinvasion.
Bob began to lead many volunteer and outreach programs including a significant service-learning relationship with the Purdue Botany & Pathology Department that brought in hundreds of volunteer hours each semester. The students in Botany 110 and other courses put in hundreds of hours pulling garlic mustard in the spring and collecting seed for restoration projects in the fall each year. Bob also partnered with and lectured to many other courses at the university in Botany, Ecology, and in the Forestry & Natural Resources department. During the pandemic, his recorded lectures are still played for the students in Botany 110. Bob also initiated a relationship with the Environmental Science Club at Purdue, and they are still active with the organization today.
In addition to doing trail work, maintaining equipment, and managing all stewardship staff, projects, Bob also developed and maintains all of NICHES digital mapping on Google and ArcGIS, completes acquisitions assessments, annual property inspections, plant species checklists for NICHES preserves, writing management plans for NICHES preserves, prescribed fire including choosing units, prepping units, leading burns, writing burn plans, engaging with neighbors for invasive control at all NICHES preserves, conservation of rare species like yellow lady's slippers (hand pollination and seeding), white pine (major regional restoration project), shaggy false-gromwell (seed collection and introduction into restorations), royal catchfly (collection of remnant seed and reintroduction to Granville Sand Barrens restoration), Orange fringed orchid, and several more.
In 2020, Bob joined a new group called the Indiana Native Plant Conservation Alliance (INPCA). This group had formed to bring structure and collaboration in working to protect our state's rarest plant species. Bob has joined the Rare Plant Reintroduction and Augmentation Guidelines Committee, Rare Plant Species Prioritization Committee, and the working group for the Hill's thistle species conservation team. Bob is working with partners from The Nature Conservancy and the Indiana Department of Natural Resources to develop and implement a plan to save this globally rare species from extirpation in Indiana.
Bob has also worked to document NICHES botanical species' diversity and recently added our plant checklists to the Consortium of Midwest Herbaria website and has started the process of vouchering all of our plant species at all preserves with help from Rich Hull at the IU Herbarium, who has vouchered hundreds of specimens on NICHES properties this year and will continue with the project for several more years as Bob joins him in collecting and documenting the true accurate diversity of our preserves.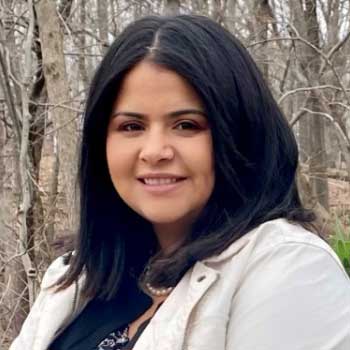 Sandra Toruno
Administrative Manager
I render my heartfelt felicitations to all NICHES Land Trust Members! I have been graciously granted the opportunity to be the new Administrative Manager, a role that has long been in my plans and dreams. As I have gotten to know NICHES and all its friendly members, I appreciate the gratitude you have shown. In return I would like to share a bit about my background and how I got to NICHES.
As an immigrant family, my parents held values we brought from Nicaragua. The importance of preservation and the history of the Americas for example, were topics my father stressed from a very young age. He believed in educating us on our ancestors struggles so that we knew not only where we came from but what we value.
Those values led me to strive for the sake of our family. We believe in each other and support one another's dreams. This entrepreneurial spirit was ignited in me when I began to work as a front desk receptionist at our family tax and accounting firm. I saw a need for organization and leadership. Creating opportunity and a better future comes with dedication to details and standards. In the last 10 years and in my role as Office Manager, I dedicated myself to continuously achieving and exceeding those standards. With that dedication came an incredible amount of growth for me and business. So much growth in fact that we achieved our goals of owning the property and renovating it completely to fit our needs. I am proud of the office I envisioned, planned, and designed, both aesthetically and functionally.
The most rewarding part of this enterprise was serving my community. Giving the people that look like me or live in my community a place where they can come with all financial grievances and find resources and understanding is what I appreciated the most.
Now at NICHES I find that same type of fulfillment, in fact more so because I know what we do is helping not only helping Indiana's ecosystems survive, but it also gives me hope for a brighter future for all. My son, Adan Isaac, is a considerate 6-year-old that worries about our planet. NICHES has certainly calmed us both.
Words cannot express the gratitude I have for the NICHES founders, the laborious hours from our incredible stewards and volunteers, and the gifts shared by our members. I feel invigorated by all of you and dedicate my work to you and our future generations.
We take pride in our commitment to high quality stewardship and innovative projects for natural areas. Working together, we will meet our mission of 8,000 protected acres by 2030.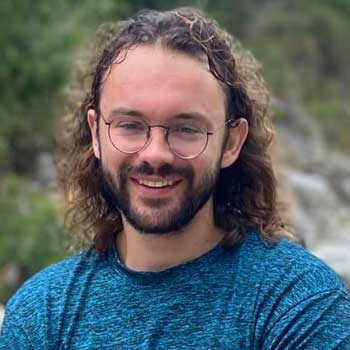 Sam Cody
Volunteer and Outreach Coordinator
Sam Cody was born and raised in Southeastern Indiana and spent much of his childhood exploring and developing an intense love of the natural world. When tracing the origins of this deep-rooted passion, the lines between "nature" and "nurture" become blurred. Sam's mother Karen Cody often utilized the quick and nimble hands of her two young sons to help collect a variety of woodland and wetland creatures to be used as temporary outreach animals in her career as a naturalist. Sam's father, a biologist, was a well-known figure at the Cincinnati Zoo where he developed and ran several youth engagement programs.
Perhaps foreshadowing his eventual career as the Volunteer Coordinator for NICHES Land Trust, Sam was a regular volunteer with his county park system helping conduct prescribed fires, build trails, and working once a week at the local seed nursery. Also during this time, Sam volunteered for a conservation partnership focused on raising and reintroducing endangered American Burying Beetles to the Midwest. During his high school summers, Sam founded and ran an Unplugged Nature Camp that helped engage local children with the outdoor world.
After graduating with honors as a top 10 student in his high school class of 600, Sam enrolled at Purdue University and pursued degrees in Environmental Science and Wildlife. With an interest in bridging the growing gap between individuals and nature, he also pursued minors in Communication and Anthropology. As a student, Sam worked with Northwestern Indiana's regional NPR station WBAA creating and editing broadcast content. One fateful day, NICHES Stewardship Director, Bob Easter, gave a passionate lecture to one of Sam's classes about the conservation and engagement work NICHES was doing in the region and from that day forward he was hooked. He decided then and there he would do whatever it took to eventually join the team at NICHES and play his part in the conservation mission. After that class, Sam went home and wrote the word "NICHES" on the inside of his front door so he would see it every day as he left. Sam utilized one of the final projects of a communication class to get his foot in the door and created a video for NICHES promoting volunteerism, perhaps another subtle foreshadowing of his future role with the organization.
For the next two years, Sam volunteered with NICHES and spent two summers interning with the organization's Communication Director at the time, Nyssa Lilovich. Through these experiences, he gained an intimate familiarity with the environmental and outreach goals of NICHES. After graduating, Sam joined the team in 2019 as the organization's first Volunteer and Outreach Coordinator and set to work building up the organization's outreach capacity. Within 3 years, Sam was able to move the number of annual volunteer hours from roughly 2,000 to almost 10,000. Also, during that time, enrolment in NICHES Summer Camp tripled and an extra week was added to accommodate the growing waitlist. Sam is looking forward to playing a part in NICHES bright future helping to connect those interested in the natural world to one of the most robust conservation visions in the state. It is his belief that the sustained protection of our local ecosystems hinges on the public being aware, involved, and passionate about the issues the natural world currently faces.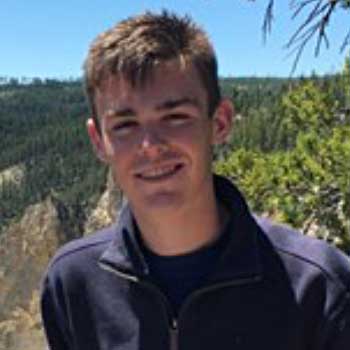 Zach Neff
Seasonal Steward
From Zach Neff: "Working with NICHES for the past two years has been an amazing opportunity that has taught me so much and allowed me numerous, unique experiences. I am currently a Junior at Purdue University majoring in Natural Resources and Environmental Science. I interned with NICHES the summer of my freshman year at Purdue and, this past summer, I was hired as a Seasonal Land Steward. My work has focused on stewardship of properties by working hands-on chemically and mechanically eradicating invasives, maintaining trails, protecting rare plants, leading productive and educational volunteer workdays, and collecting and spreading native seeds to guide properties in the right direction. Through this position, I have gained valuable plant identification knowledge and a deeper understanding of how to restore and protect native ecosystems. My time with NICHES has shaped my future and affected my outlook on conservation by reinvigorating my passion for nature and solidifying my future plans to pursue a career in land conservation and ecological restoration."
Local Mission
We recognize that a strong economy and a continued high quality of life in our area of Indiana is ultimately dependent upon and related to the state of our environment.
Our mission is to protect, restore and sustain Northern Indiana's ecosystems by providing habitat for native species and offering natural places for the education, appreciation and enjoyment of current and future generations.
NICHES serves the following counties:
Benton
Carroll
Cass
Clinton
Fountain
Howard
Jasper
Montgomery
Newton
Pulaski
Tippecanoe
Warren
White
View NICHES Properties
Why land conservation is important:
Think about all the beauty around us, and what if that were gone? What if the people who come after us didn't get the chance to walk in the woods, to see the stream, to look at different colors of leaves and flowers? It's something we have to watch out for. We must protect it.
There are organizations that don't define conservation like NICHES does. NICHES does it right: they think about always and forever.
Conservation should be about always and forever.
-- Denise Laussade, Treasurer
An elected volunteer Board of Directors,
individuals with a variety of professional backgrounds and experiences,
oversees NICHES operations and management.
PRESIDENT
William Arthur
VICE PRESIDENT
Trent Hanthorn
SECRETARY
Jason Rakoczy
TREASURER
Brent Talcott
MEMBERS AT LARGE
Jarred Brooke
Elizabeth Flaherty
John Graveel
Jenna Isch
Amanda Ingram
Denise Laussade
Lori Marcum
Mike Murr
Vanessa Pacheco
Kent Walters
Nonprofit Status
NICHES Land Trust is a 501(c)3 nonprofit organization. We protect west-central Indiana's native ecosystems and connect people to nature. Federal tax ID: 35-1964901.
Source of Funding
NICHES is not funded by tax dollars and we do not receive support from county, state, or federal government organizations. We rely on the support of people, foundations, businesses and other entities.
NICHES Meaning
Have you ever wondered about the name? NICHES stands for Northern Indiana Citizens Helping Ecosystems Survive. We protect a 'niche here' and a 'niche there' to preserve a high quality of life.
Accredited Land Trust
Through demonstration of fiscal accountability, strong organizational leadership, sound transactions and lasting stewardship, NICHES holds accreditation from the Land Trust Accreditation Commission.